Links to our other sites:
Livershunt.com
Collapsing Trachea
Dinks Memorial Fund
Puppymills.com
Legg Perthes
Yorkie Encephalitis
Join our AngelsandSupporters list!
Sign up for Yorkie Spice List
Yorkie Spice Pages



©2016 / YTNR
All graphics and information on these pages belong solely to YTNR.
Please don't copy or remove anything from these pages.
Web design by Laura Graphic Creations


We had a wonderful time at the YTNR Ball 2007!!! It was held at the
Sheraton Music City in Nashville, TN
from October 4th through the 6th!!! Thank you to everyone who donated items, bid on items and came to the Ball!




The winners of the Raffle items are listed below. Thanks for purchasing tickets!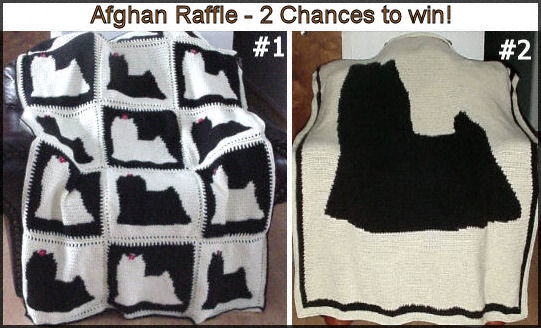 First winner of the afghan was Pricilla Byars

Second winner of the afghan will be announced shortly.
Both of these afghans' were crocheted by Rosemarie's loving hands and donated for our Ball Raffle. These are one of a kind from her own original pattern.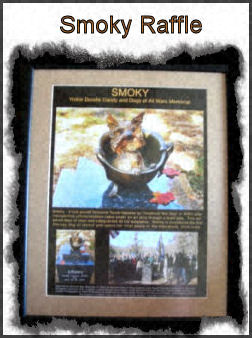 The Smoky Poster was won by Arlene Gilbert

This is a limited edition poster made for the Dedication of Smoky at the Dogs of War Memorial in Cleveland, Ohio.

The poster is signed by Susan Bahary the artist and Bill Wynn WWII veteran and owner of Smoky.
It has been framed with light sensitive glass to protect it from fading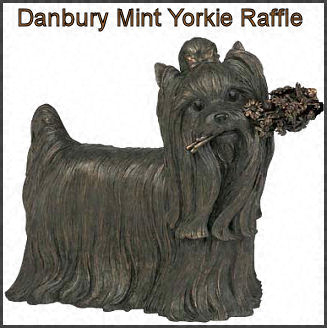 Winner of the Yorkie was Leticia Jaroski.





This life-sized Danbury Mint sculpture is meticulously crafted of cold-cast porcelain and is skillfully hand finished to capture the special charm and appeal of a Yorkie. May be displayed inside your home or in your yard.
Absolutely beautiful.
Actual size is 18 1/4" in length.




The Silent Auction was a huge success! Thanks for sending in your items and bids!