Links to our other sites:
Livershunt.com
Collapsing Trachea
Dinks Memorial Fund
Puppymills.com
Legg Perthes
Yorkie Encephalitis
Join our AngelsandSupporters list!
Sign up for Yorkie Spice List
Yorkie Spice Pages



©2016 / YTNR
All graphics and information on these pages belong solely to YTNR.
Please don't copy or remove anything from these pages.
Web design by Laura Graphic Creations
Sparky's Special Story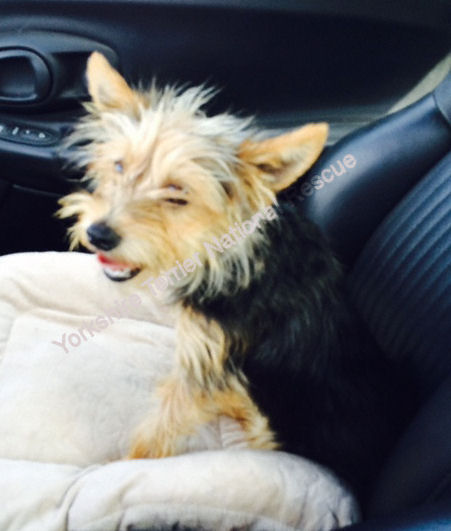 2016
Sparky is a 6 month old yorkie mix in a shelter with a broken pelvis. The Shelter called YTNR and asked if we would be interested in rescuing him. Thanks to all of the wonderful people we were able to rescue him and we now have him in our care. Our wonderful State Director gave him a bath as he was really grimey and coated with black sand. At this time he can stand and walk and then he falls down and yelps in pain. He is going to the vet today and we will update you as soon as we get more information.



Any donations to help pay for his medical will allow us to help another dog in need. Thank you for your donation.


You may donate money here to help replenish funds for future Surgeries:


or mail a check to:
Yorkshire Terrier National Rescue, Inc.
c/o Mary Elizabeth Dugmore
1065 Lewis Road
Chapmansboro, TN 37035


We appreciate any help you can offer so that we can continue helping these little dogs!