Links to our other sites:
Livershunt.com
Collapsing Trachea
Dinks Memorial Fund
Puppymills.com
Legg Perthes
Yorkie Encephalitis
Join our AngelsandSupporters list!
Sign up for Yorkie Spice List
Yorkie Spice Pages



©2016 / YTNR
All graphics and information on these pages belong solely to YTNR.
Please don't copy or remove anything from these pages.
Web design by Laura Graphic Creations
In Loving Memory of Mark Hogan

Mark A. Hogan was born on April 27, 1950 and passed away in Los Angeles, CA on December 24, 2013 after a sudden illness. He was 63. Mark was born in Kansas City, MO and moved to Los Angeles since 1987. He retired in 2009 after 25 years with Kaiser Permanente.

Mark is survived by his spouse of 34 years, Glenn Sheddrick. Other survivors include his brother Phillip (Mary) Hogan, niece Beth (Jason) Kennedy, and nephews Phillip Jr. and Matthew (Karen) Hogan, great-nephew Lachlan Kennedy, and great-niece Kylie Hogan. Also surviving are his beloved Yorkshire Terriers Jake and Ali.
Funeral services were held on January 3, 2014, in St Louis, with burial at Lebanon Cemetery in St. Ann, Mo. A Memorial service will be held at 2:00 P.M. on Sunday, January 26th at Hollywood United Methodist Church, 6817 Franklin Avenue, Hollywood, CA 90028. Memorials may be made to his church at www.HollywoodUMC.org or the Yorkshire Terrier National Rescue at www.yorkierescue.com.
Mark will be remembered for his compassion for the suffering of other people and animals, his generosity for those in need, his love for his church, his unquestioning dedication to his friends and family, and his devotion to his best friend and life-partner, Glenn.
Mark and I have lived in the Hollywood Hills since 1988. Paul Rotmil and Arthur Sands moved in two doors down in 2000. They immediately hosted a party to meet and greet their new neighbors. That's when we met and fell in love with their Yorkies, Truffles and Farfel. We became great friends with Paul and Arthur. I worked from home and Mark thought it would be a great idea for him to pick up the dogs on his way to work and bring them back to our house. He didn't want them to spend all day alone. I admit it was a great idea and one I embraced wholeheartedly. That went on for about nine years. Farfel passed away in July 2009. Truffles passed away 3 months later in October 2009. Paul, Arthur, Mark and I were devastated. Paul and Arthur have since moved to Ft. Lauderdale and we remain the best of friends. Mark started hinting about perhaps getting our own dogs and he spent hours searching for Yorkies on the internet. I supported him in his search and we soon found the perfect puppies. We adopted Jake and Ali from Yorkshire Terrier National Rescue. They were two years old and they had to be adopted by the same family. They had always been together and could not be separated. We made it through the adoption process and they were finally ours. They had found their forever home with Mark and I. Mark loved them so much and we took them everywhere we could. Mark would always ask me "can we take the puppies?". Many restaurants and shops in Southern California are pet friendly thank goodness. I miss Mark terribly and wonder how I will ever get through this loss. I go pick up and cuddle with Jake and Ali when I start feeling down. They are so comforting. I can't image how I would get through this without them.
Glenn Sheddrick
*****************************************************************************************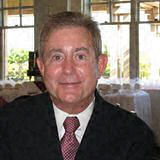 12/28/13
I received a phone call this afternoon from Mark's partner, Glenn Sheddrick, that he had passed away Christmas Eve. Mark wrote occasionally on our YorkieSpice list and always supported the work we are doing, along with sharing our joys and sorrows. He loved it whenever we posted pictures about our get togethers and always wanted to help arrange one for us in Southern California so we could all get together there. He had adopted two little yorkies, Jake and Ali, from YTNR adored them with a passion.

Mark got a flesh eating bacteria in his leg about six weeks ago and had been in the hospital in intensive care, they thought they had gotten control of it but a few days later he slipped into a coma and didn't wake up.
Please keep Glen, Mark's partner, and the rest of his family in your prayers. I will be posting a Memory Page for Mark as soon as they send me all of the information. I have no words for this loss.
love….
MaryElizabeth








* Amen!
We are so very sorry to learn such sad news... Mark will be greatly missed. Whenever he wrote, his words were very kind and talked about his furbabies (Jake and Ali) with so much love. Holding Glen and Mark's family in our thoughts and prayers
Love and Blessings,
The Spaulding Pack
* This is so sad. We will certainly keep his partner and fur children and other family members and friends in our prayers.
peg
* This is so sad. Prayers for his partner and family. I want to hear good news. I've had enough of sad stuff.
* Thanks everyone for your kind words to me.
* Oh no, what a terrible loss. We are so sorry to hear about this, we will keep Glen and all the family in our prayers. We send our deepest sympathy.
Patti, Richard, Eleanor and Jimmie
* We have lost a wonderful man, sending prayers to Mark's partner and the family. May God Bless them all.
Corrine
* Too much sad news for the holidays.
Toni
* What terrible news. This is such a tragic turn of events. Please let Glen know that we will keep he and the rest of Mark's family in our prayers as they attempt to cope with this devastating loss. So very, very sorry...
Deborah
* Please let Glen and Mark's family know they are in our prayers. So sorry for Glen's loss.
Hannelie and my little fur babies.
* This is such sad news. Prayers to his partner and other family. I'm at a loss for words...
Sending love, Ann
* OMG! This has truly been a bad year. So many losses both fur kids and human. I am so deeply sorry to hear of Marks passing. I will keep his partner , family and friends in my thoughts and prayers.
María
* So very sorry to hear this, our prayers go up for Glen and Mark's family.
Darlene and Mindy
* I remember when we occasionally heard from him. So sorry this occurred. Know that he will be missed as he seemed I think I remember to be a happy type person. We just never know do we when our friends will leave us.



Mark had two great passions. His church and his Yorkshire terrier rescues, Jake and Ali. For those wishing to make contributions in Mark's memory I might suggest the following:

Hollywood United Methodist Church 6817 Franklin Avenue Hollywood, CA 90028 www.hollywoodumc.org Make check payable to Hollywood United Methodist Church in memory of Mark Hogan.

or



or mail a check to:
Yorkshire Terrier National Rescue, Inc.
c/o Mary Elizabeth Dugmore
1065 Lewis Road
Chapmansboro, TN 37035


Thanks to those that have made donations!


John Patterson
Fern Sheddrick
Robert Hamm
Gene Austin
Michael Price
Lisa Meredith
John Zanier
MaryElizabeth Dugmore