Links to our other sites:
Livershunt.com
Collapsing Trachea
Dinks Memorial Fund
Puppymills.com
Legg Perthes
Yorkie Encephalitis
Join our AngelsandSupporters list!
Sign up for Yorkie Spice List
Yorkie Spice Pages



©2016 / YTNR
All graphics and information on these pages belong solely to YTNR.
Please don't copy or remove anything from these pages.
Web design by Laura Graphic Creations
Peanut's Special Story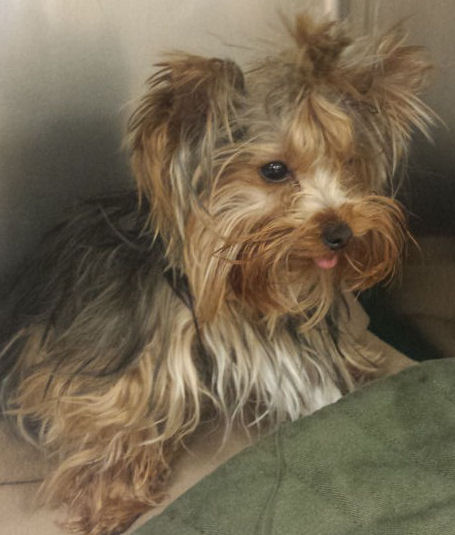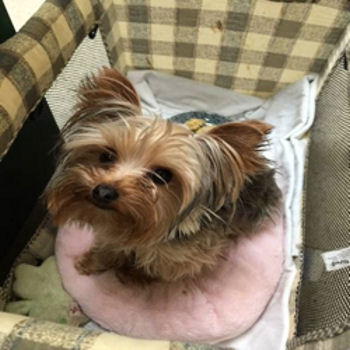 Sept. 2016

Peanut is a little dog that was surrendered because of Liver Shunt. He was in such bad shape that when Eva, our volunteer who flies the little sick dogs to Tennessee to our President, and then she takes these sick dogs to UT for the surgeries. While on the plane, there were a few times that Eva thought that Peanut had expired, he was so sick. After deplaning as she was coming down the escalator to meet our President, she was shaking her head as if to say that he was dying. MaryElizabeth promptly started on the floor of baggage a form of triage unit, placing little peanut down on the ground and proceeded to administer some meds and such to revive him. He was able to sustain himself and got to UT for the surgery.

Peanut has had some on going issues since his surgery. Frequent shivers and occasional vomit, last week he started crying in pain when picked up so back to the vet, where x-rays showed a terrible buildup of gas in his gut. He was given barium to push it through and he is doing fine this week. He went back in for his pre and post bile acids and blood panel, his pre is normal but his high was 94.7 so we will continue to care for him.
Any donations to help pay for his medical will allow us to help another dog in need.


You may donate money here to help replenish funds for future Surgeries:


or mail a check to:
Yorkshire Terrier National Rescue, Inc.
Livershunt Fund
c/o Mary Elizabeth Dugmore
1065 Lewis Road
Chapmansboro, TN 37035


We appreciate any help you can offer so that we can continue helping these little dogs!