Update 5/12/17:
Prince came home yesterday after his double leg surgery. He is doing well he is walking on both back legs gingerly but he does bare a little weight on them. He is eating well and wanting lots of attention, he thinks I can sit and hold him all day. He goes back to the surgeon in three weeks to make sure everything is still going well. We will keep you updated on his progress.
Prince said to thank everyone that prayed for him.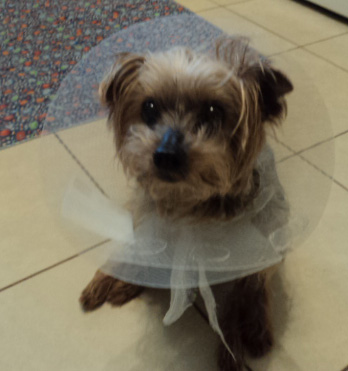 04/27/2017
Meet Prince, he is being fostered in Indiana. Prince is the sweetest little man you would ever meet. In spite of have grade 4+ luxation of the patella in both back legs he is loving and wants nothing more than to be with you. He will be having his surgery on both legs May 10th, if you can find it in your heart to help this little boy please send a donation.