Links to our other sites:
Livershunt.com
Collapsing Trachea
Dinks Memorial Fund
Puppymills.com
Legg Perthes
Yorkie Encephalitis
Join our AngelsandSupporters list!
Sign up for Yorkie Spice List
Yorkie Spice Pages


Last Line of Defense
The Yorkshire Terrier National Rescue Inc. was founded in 1997. We are dedicated to finding the best possible homes for Yorkshire Terriers in our care, regardless of age, sight, hearing or other handicaps. Everyday we help local pounds and other types of shelters find Yorkies in need of our help in relocating homeless and abandoned pets.

We screen and visit every home with a pre adoptive interview, personal reference checks and in home follow up visits whenever possible after the adoption.

We spay and neuter prior to placing the animal in its new home. Our dogs are Heartwormed checked and current on all vaccines. We also microchip them to their new owners with a reference back to our Yorkshire Terrier National Rescue Inc. Read about our Microchip Policy here.

We make every effort to ensure that our little dogs live in the loving environments that they so well deserve to their very last day on this earth. We are a non profit 501 c (3) charitable organization.

YTNR NEVER places any yorkie through any private person. All rescues we adopt out are done solely through our rescue group. To verify you are working with a legitimate member of YTNR, use this page to contact us or fill out our application to be sure that only a member of YTNR is in contact with you. If you suspect any type of fradulent activity, please let us know right away.


A Way To Contribute to YTNR:
Yorkshire Terrier National Rescue is Going Green!
In addition to paypal, and personal checks you can now also support YTNR with online transfers directly from your bank account. You can make individual contributions of any amount or you can make monthly gifts that provide consistent donations allowing us to continue lifesaving programs for needy Yorkshire Terriers.
Your gifts, both small and large are greatly appreciated and make a difference in the life of a Yorkie - one dog at a time. Thank you for your continued support.













A Big Thanks to
our Sponsors!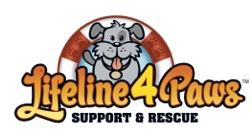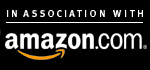 Now you can purchase
items at Amazon.com
and help the rescue.
Just click the link above.
Amazon Smiles also donates for each customer that supports YTNR.

©2014 / YTNR
All graphics and information on these pages belong solely to YTNR.
Please don't copy or remove anything from these pages.
Web design by Laura Graphic Creations
Want to link to our site? Use this graphic:



Link to us at http://www.yorkierescue.com




You are the
Yorkie Lover to stop by YTNR since 1997.